I had an idea of going back to some of my portrait illustrations to see if I can flesh out a full character from one of them. I chose the illustration titled "Bug Head" since I always liked the way I designed it.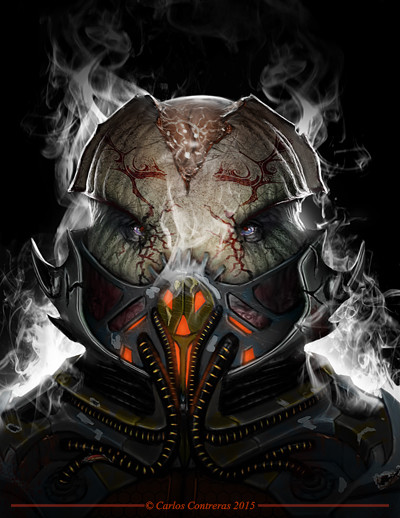 I sketched out a few concepts for the body since I had previously only drawn the head from the upper chest upward. I only drew 6 quick sketches since I found a comfortable direction I wanted to take the idea of what I wanted the whole body to look like. I can use different details from these sketches to come up with what the whole character will look like.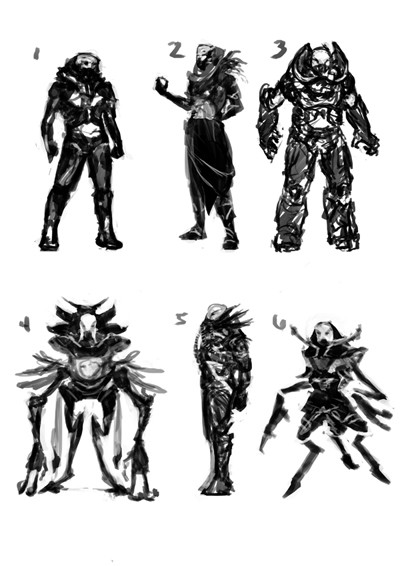 I will post next the initial sketch for the design along with some references I will be using. Most likely I might be using ideas from insects and some machinery to make up his armor and body. He seems to have both a mechanical and organic feel to it. That will be posted on my next blog entry.
Cheers,
- Carlos